If you're like me, you enjoy doing more than one kind of craft. In the winter, I get busy with yarn and sewing crafts. In the summer, I do more outdoor projects. But all year long, I love doing papercrafts. It's the only kind of crafting that I'll find classes to take that help me learn how to do it better.
Last week, I went to an all-occasion card-making class. Here's a selection of the cards I made there: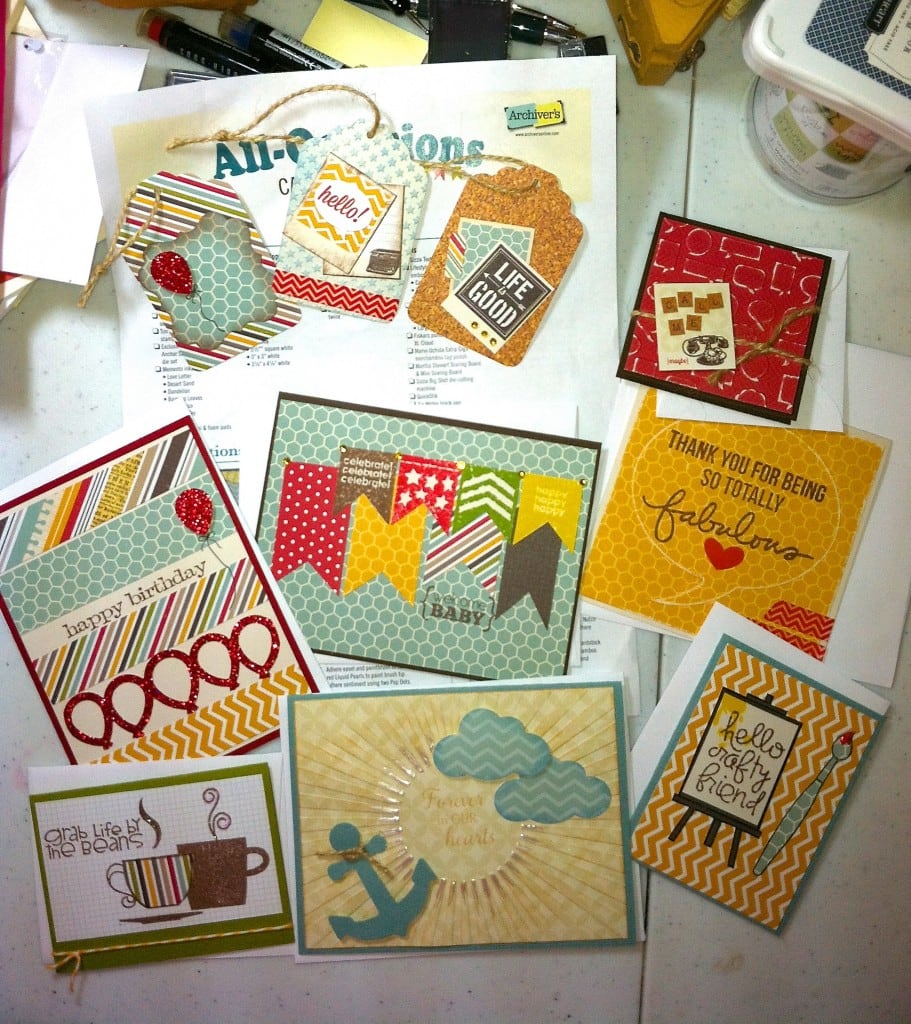 I've been on a card-making craze ever since. I decided to make several different kinds of cards and then create a box for the set as a gift for my stepmother. It all started with butterflies and went on from there. The box is a pre-made wooden one I bought at Michael's. I covered the bottom with red felt, so it won't scratch any surfaces. Then I cut paper pieces for the top and some flower cutouts from the Secret Garden paper collection, and matching paper for the inside bottom. On the top I attached some 3-D butterflies. Here's a look at how it turned out: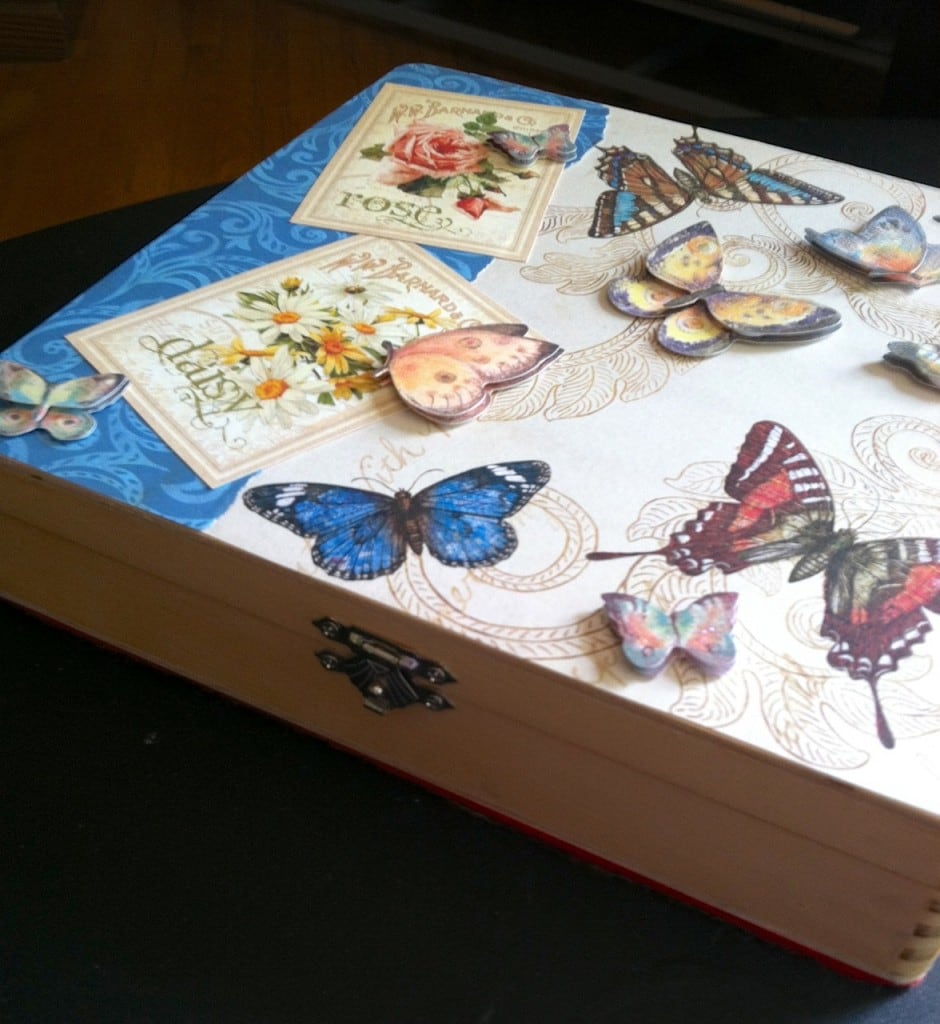 Then I made 10 cards to fill the box. The cards are of all sizes and shapes and themes. I wanted her to have lots to choose from. Here are two of them: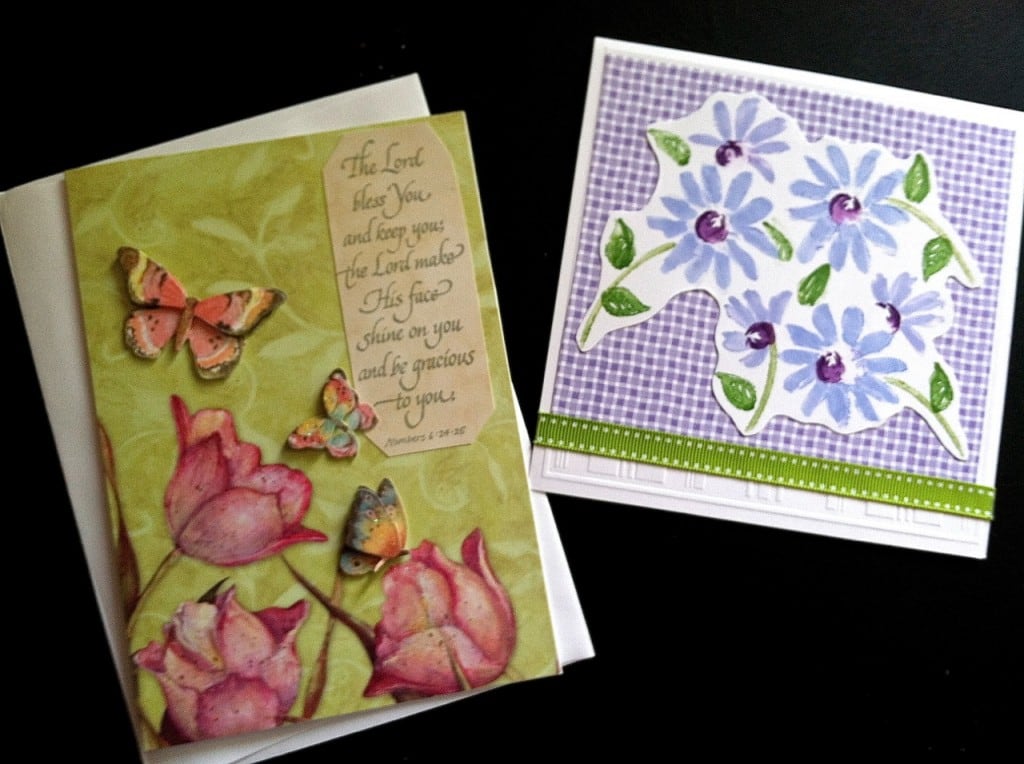 When the box was full, it was ready to be given. Dear Carol loved it! I think I'll be doing this more often for friends and family as gifts. Now she'll have some cards to choose from when she needs to share her wishes for a happy birthday, a thank you, a thinking of you, or a note of sympathy.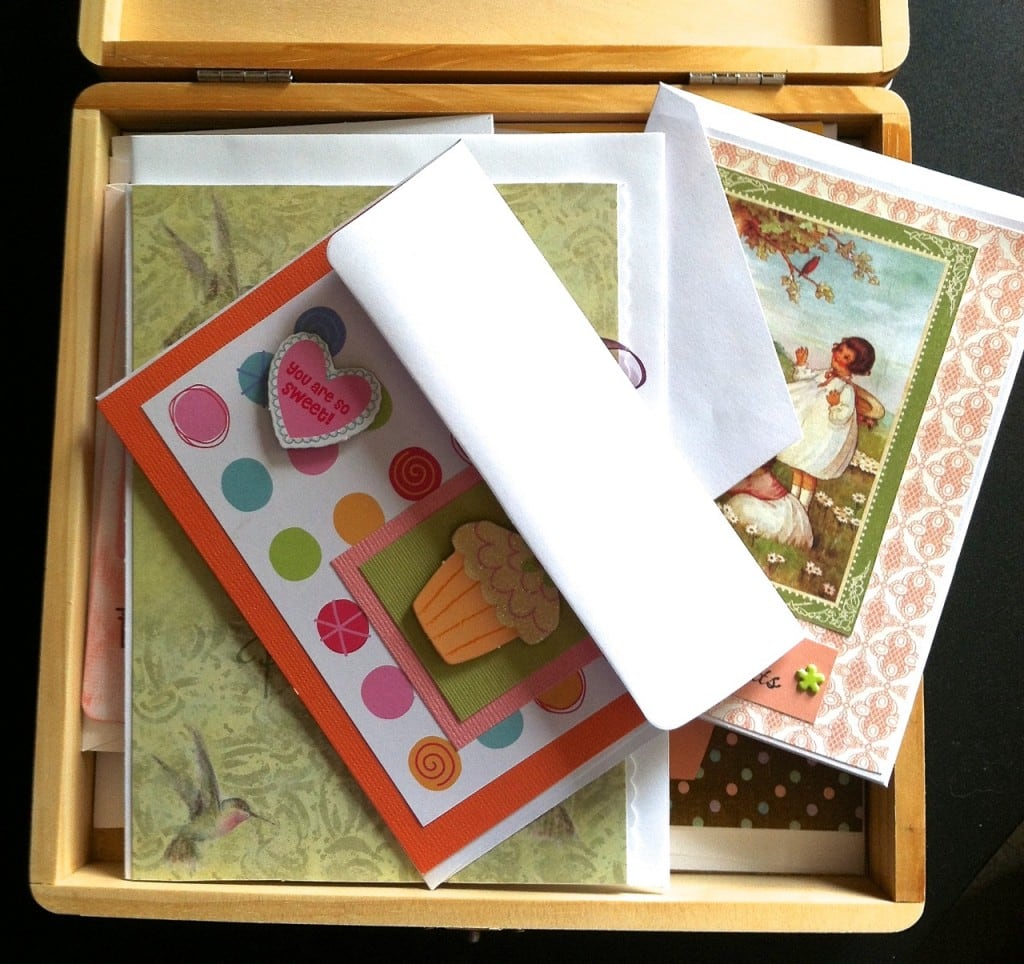 I'll be posting lots more card-making and paper-crafting ideas over the next few weeks. Check back often for some pretty photos—and some step-by-step "how to" directions!