It might not feel like fall yet, but inside most stores you'll see more orange, yellow, and brown than any other colors. While you're trapped indoors enjoying the AC, why not put together some quick, easy, fall-appropriate items? Let's get started.
Personalized Pumpkin Placeholders
SKILL LEVEL ♥ easy
I found these wooden pumpkins at Hobby Lobby for $3.99 each (plus a 40% discount when I used my coupon). Other stores have similar if not identical seasonal pumpkin flatties. They're about 6½" x 3½". Perfect for small places! But they need a crafty touch, don't you think? Simple! Grab your black Sharpie, my friends!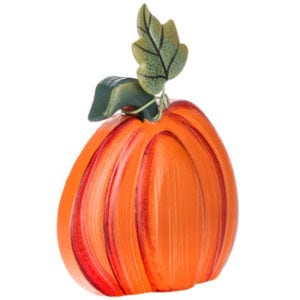 I decided to make a pair of personalized pumpkins for one of my favorite couples: Tom and Jen F.
I added the names in the center. (I did mine horizontally since the names were short, but you could write longer names vertically down the middle. You can also use a super-fine point Sharpie for longer names and more detailed drawing.) I drew some wheat and some other nondescript plant to the sides and some grass on the bottom. Here's the final version: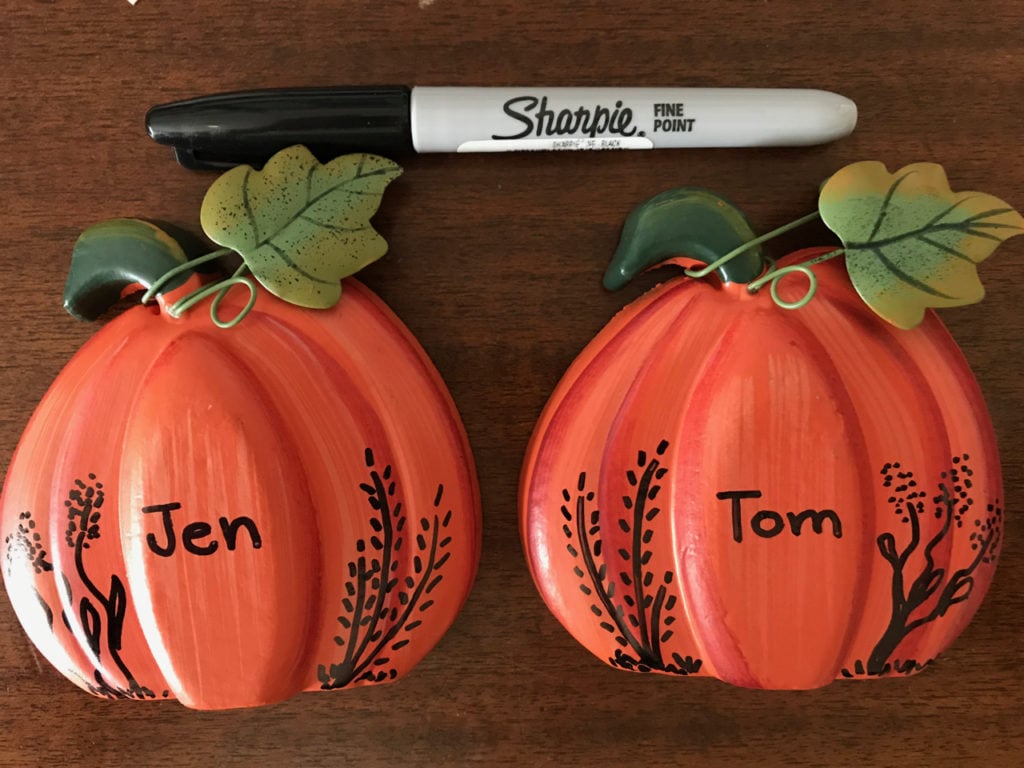 Think of what you could do when you have a fall dinner or Thanksgiving feast for your loved ones! Place one at each table setting. They'll know where to sit—AND they have a handmade gift to take home. Winner, winner, turkey dinner!
As always, feel free to send me your photos of finished projects—or ask me any questions about crafts! tanya (a) heartfeltcrafts (dot) com
Project #2 coming next week! Tell others. Join the blog. Share on Facebook, Twitter, Instagram. Let's build a big ole team of Heartfelt Crafters! Who knows? Someday I may give out badges!