Wow. The past so-many months descended like a silent storm, keeping us isolated, worried, and hyper-vigilant. How have we managed? How have we endured? How can we pay tribute to loved ones we've lost and offer hope and support to loved ones who are forever changed because of a virus that came raining down?
I turned to creation—and the Creator. I feel more alive when I'm making something. I bet you do, too. It doesn't matter if it's making a batch of your favorite soup, painting a landscape (or your kitchen walls), photographing the brilliantly silly birds that stop by the feeder, or handcrafting something with yarn, fabric, clay, or paper. Making is magic. Making is power. Making is soothing. Making makes us more human.
I'm surrounded by handmade things. My gallery of yarn babies keep watch over me here in my office/craft room. And behind them is a bold, happy art piece by one of my favorite people, Michael J. Rosen. He knows my love for all things purple!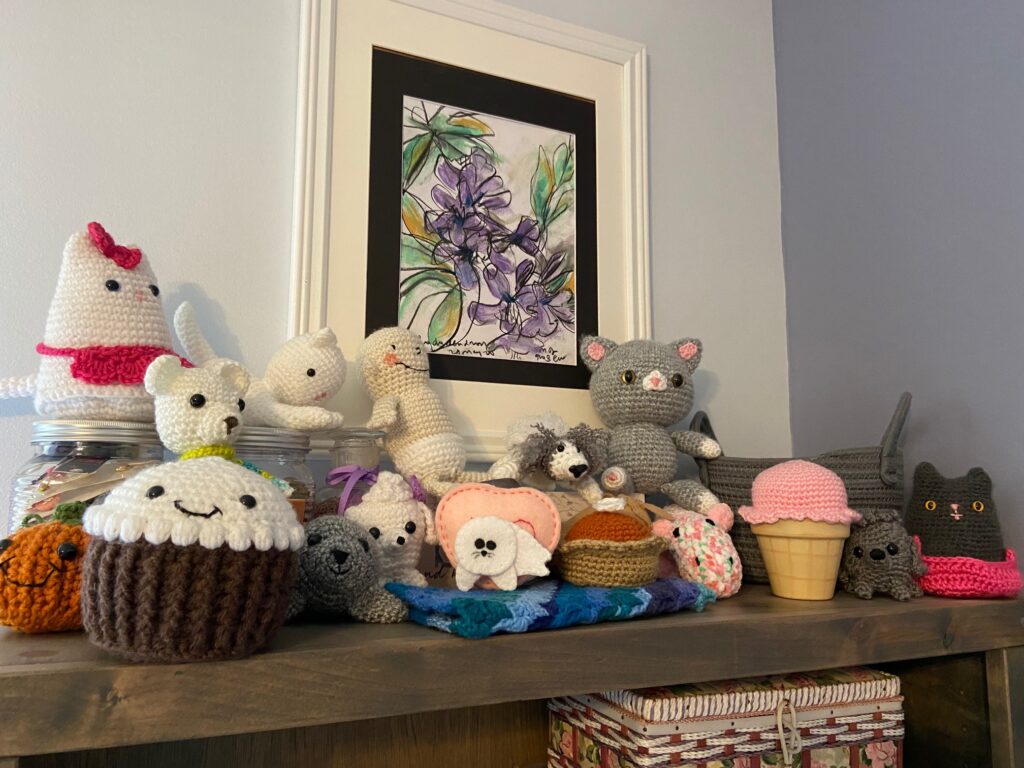 And I face a big purple wall that's covered with photos of my tribe—sons, daughters-in-law, grandsons. Beside them is a lovely cross-stitched gift from a dear friend. I'm surrounded by the things that inspire me. Family. Friends. Art. Images. Creativity in every form.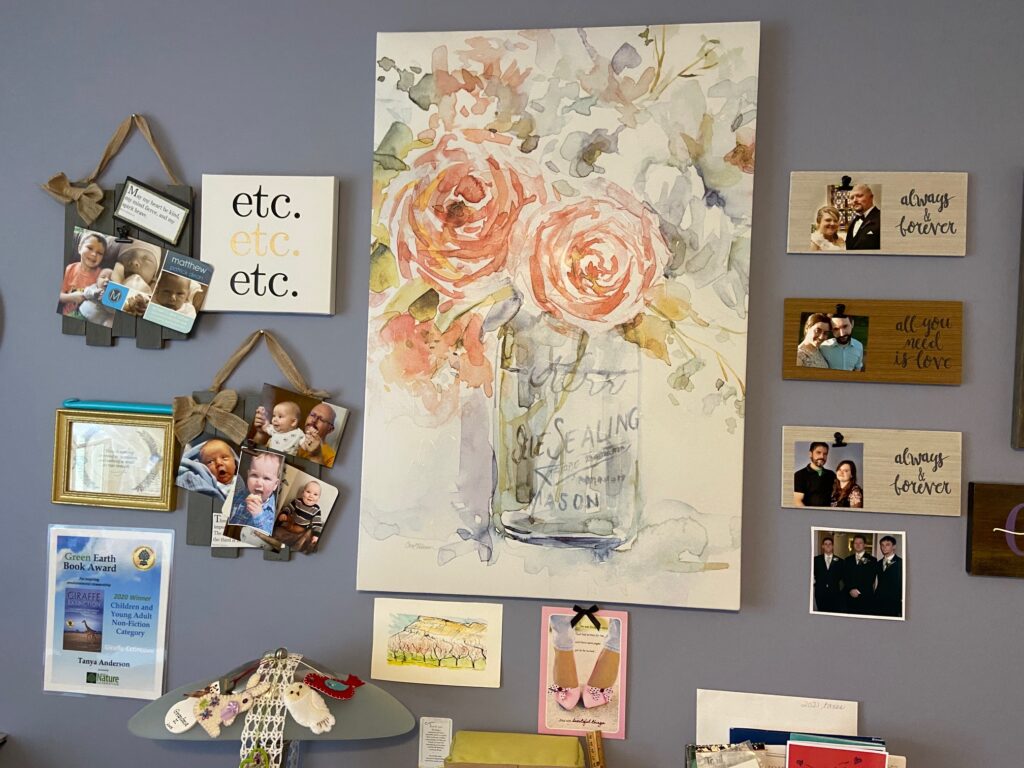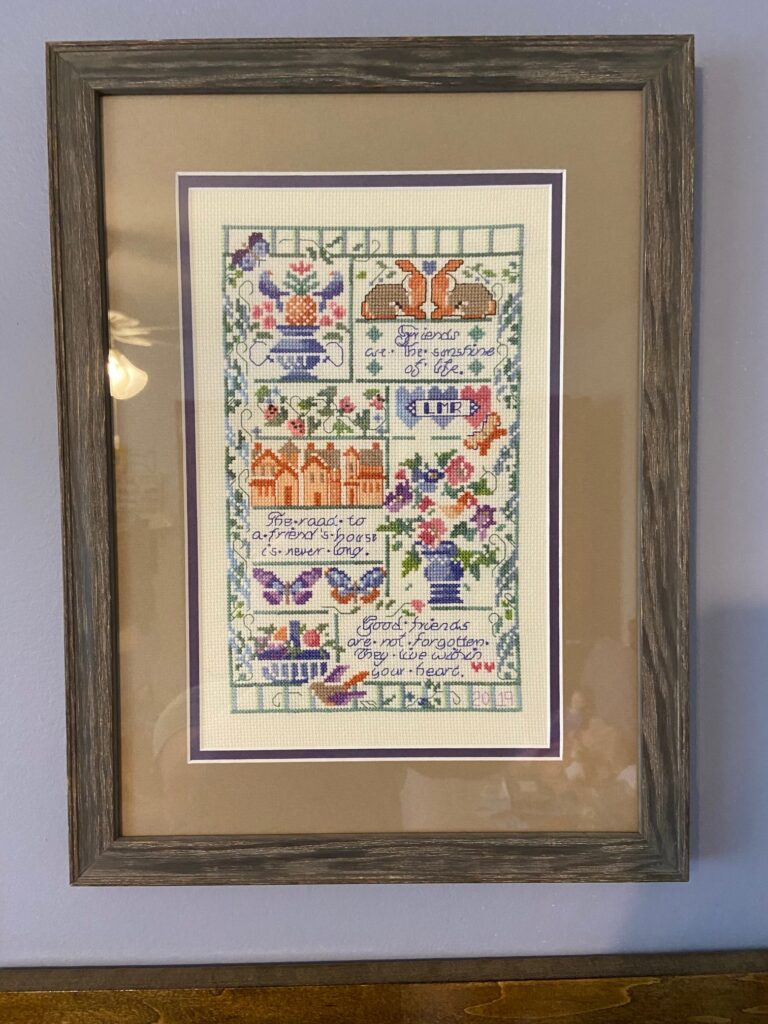 I also keep a neat stack of the many, many love-filled notes and cards I've received since the pandemic began. They fill me with joy. They remind me that people are good. But most of all, they remind me of the people themselves, dear friends and family members who have the biggest, best hearts in the whole wide world. What a lovely cocoon we all wrapped around each other, threads of words woven with kindness, concern, encouragement, hope. These are the creations that surround me. I wanted to share them with you so you can look around and find the things that bring you joy.
And I'll end this post by suggesting, in the gentlest but strongest way, that you go forth and create…make…imagine…share…the gifts the Creator has given you, too.