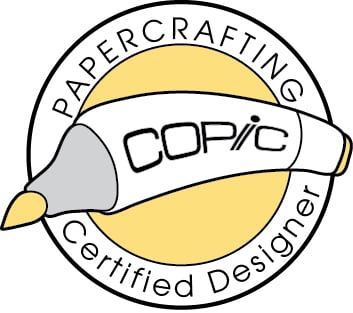 About a week ago, I spent eight hours in a classroom with twenty women. We colored. We shaded. We erased. And we did all of this with Copic® markers. When we were finished, each of us was certified as a Standard Copic Marker Designer. This means we are allowed to teach the techniques (the basics only) of using these very special markers. TEACH? Not yet. I still need a lot of practice before I feel adequate to teach anyone how to use them.
Here are a few key details:
Choose the right paper. If paper is too porous, the blending can be muddy and you will use a lot more ink.

This is more than coloring. This is more like painting—mixing colors, adding colors, saturating.
Don't be afraid to "mess up" the marker. They practically clean themselves!
Don't be afraid to make mistakes. There's a marker that ERASES boo boos!
Here are a few of the practice pieces I worked on.